Unleash the Power of Moving Audiences Xchange
Run DOOH Campaign with Targeted Impression
Looking to transcend traditional screens and make an impact with your advertising? Moving Audiences Xchange is here to transform your DOOH campaigns. Powered by independent industry-verified audience insights, our platform connects you to the largest inventory of media assets, ensuring you purchase the right impressions to captivate your target audience.
The Most Intuitive
OOH Planner Around
Audience Based Planning
Our platform uses patented, industry-proven solutions to measure OOH effectiveness by combining multiple data point to generate precise, dynamic data sets that forecast individual audience segments for each ad-play.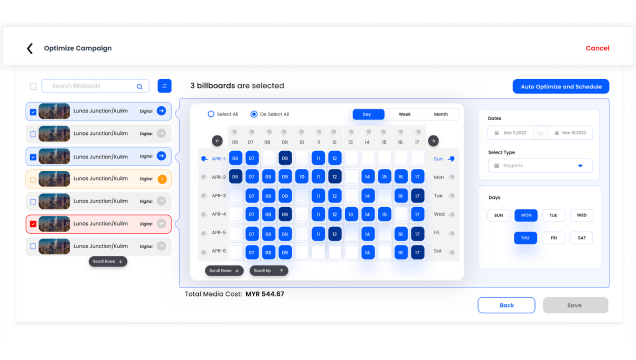 Data for Targeting OOH Audiences
Access premium DOOH inventory from the world's largest Supply Side Platforms, which have simplified the challenges of DOOH advertising with solutions for creative approvals, real-time availability, and proof-of-play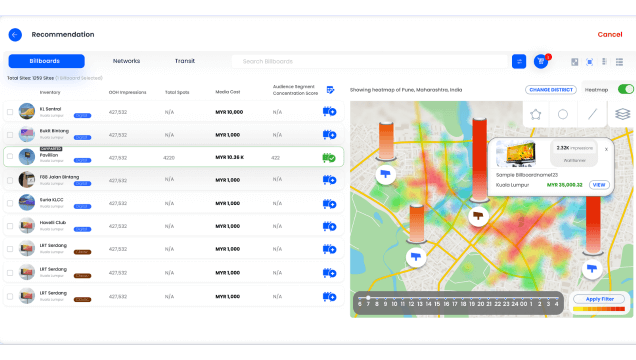 Amplify Your Reach with Location-Based Mobile Advertising and Synchronized Campaigns
Our Moving Audiences Xchange platform offers location-based mobile advertising capabilities, allowing you to retarget DOOH-exposed audiences and synchronize large-screen campaigns.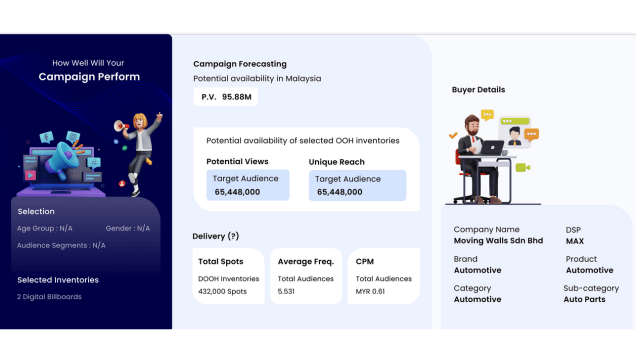 Trusted Globally
By Marketers











OOH Advertising Has Become Easier to Execute and Measure
With our advanced technology and data-driven approach, OOH advertising has been streamlined, making it easier than ever to execute impactful campaigns and measure their effectiveness.