With the rise of Digital Out Of Home (DOOH). Programmatic Digital Out Of Home (pDOOH) has also become one of the talks of the town. pDOOH promises big benefits to advertisers as brands are looking to extend their reach to the right audience at the right place in an elegant manner.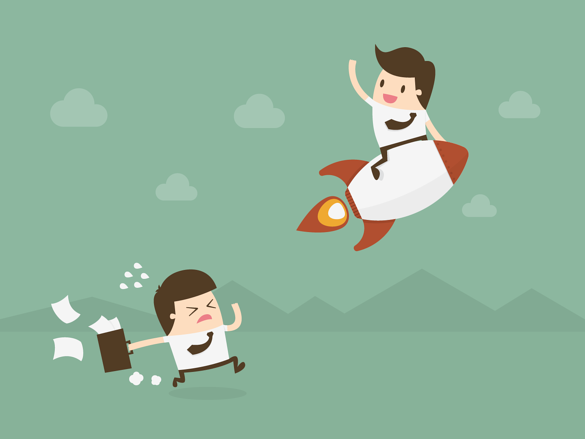 Benefits of Programmatic DOOH
The versatility of Automated Digital Signage
Digital Signage can be very versatile mainly due to its ability to display various content and the capability of its interactivity. Brand owners have the freedom to begin/end and change their ad play in real-time, simply with just a few clicks.
Programmatic also enables different approaches to reach the desired audience. Given that people are constantly glued to their mobile devices, advertisers have the option to serve the advertisement to the audience in an area if they did not interact with the billboards. Viceversa, ads can still be served to mobile devices just to influence consumer purchasing decisions.
Automated Digital Signage content makes shopping in a retail store feels like shopping in an online store. Not just because of a big touch screen, consumers can interact with an interactive screen instead of talking to a human which can sometimes lead to an unpleasant experience.
During the Covid-19 Pandemic, there was a surge of digital standees that are equipped with a camera that measures temperature and detects if the person is not wearing a mask and a built-in sanitiser. These standees also come with a QR code scanner where it can tell where has the audience been through in the recent past hence calculating the risk of infection. It is significantly more efficient compared to a human manually taking temperatures.
In the past, end-to-end measurement was a common concern in OOH as it is basically non-existent. The implementation of IoT devices, it enables marketers to not only measure things like footfall, potential views etc. Marketers are able to identify the types of audiences and their interest around the vicinity. Combining the capabilities of Programmatic DOOH, marketers can 
Less manual work = Less human errors
No human is perfect, we all know that. Publishers and advertisers have been relying on rate cards and excel sheets since forever. Whenever human labour is involved, there's always a chance of human error. In our previous video on programmatic DOOH, we talked about different types of programmatic buying that can minimize human errors.
Other than minimizing human errors, auctions in programmatic buying display the price and bids on the Demand Side Platform (DSP) to all users. Publishers will have to put up their best competitive price to attract advertisers. Advertisers can also enjoy the benefits of real-time proof of play from programmatic DOOH. 
Start with Every Possibility.