Foodpanda was among the early pioneers that adopted innovative OOH solutions to bridge the gap between the online and offline environment and deliver highly impactful and memorable customer experiences. Foodpanda had executed data-driven OOH campaigns in multiple regions across SEA- Malaysia, Philippines and Singapore.
Optimising OOH Schedules Based on Continuous Audience Monitoring.
Outdoor advertising was among the many other industries impacted by the global pandemic, COVID-19. Despite the uncertainty, Foodpanda managed to see this as a moment of opportunity to respond to changes in a more agile and effective manner.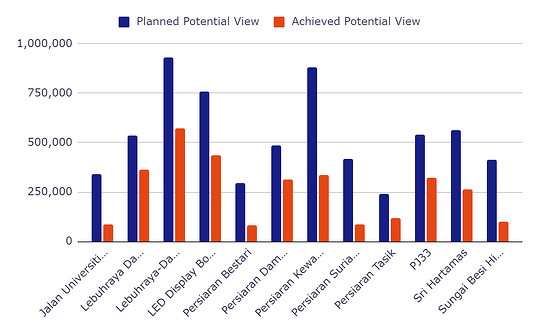 By utilising location data, Foodpanda Malaysia managed to leverage effective location-based planning which gave opportunities for the campaign to recover its impression delivery by 11% afters ads schedules were tweaked accordingly.
Extending Outdoor Media Priming to Deliver Better Online Results
Integrating multiple touchpoints has now become of the utmost relevance, especially during this time of a pandemic recovery stage. Preceding their first campaign in Q1-Q3, Foodpanda took a step further by embracing the integration of mobile with OOH advertising. In this framework, mobile integration is not replacing outdoor advertising, but it had simply brought an improvement of the form.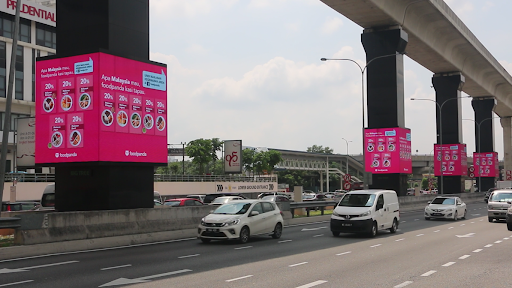 By embracing the success formula of Mobile + OOH, Foodpanda Malaysia managed to re-engaged with almost a million unique audiences which resulted in higher incremental impressions.
Activating Dynamic OOH Content Triggers Linked to Real-Time Data
Whether online or offline, audiences are exposed to thousands of brand messages every single day. Premium OOH offers a way to cut through this because brands are not interrupting audiences. However, the executions can be improved by connecting creatives to the current context of the environment.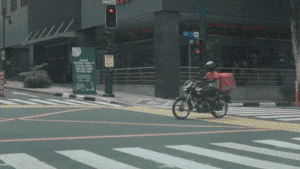 Foodpanda Philippines successfully drove higher audience engagement by featuring various food items in a relevant way and contextually display them on premium digital billboards across Manilla.
Enhance Transparency and Visibility For Better Campaign Measurement
As more people are realising the importance of having transparent media planning, buying and running processes, the OOH industry is evolving to be a more flexible and open global network. Foodpanda adopted blockchain technology in its advertising strategy to get full access to verifying their campaign execution and delivery.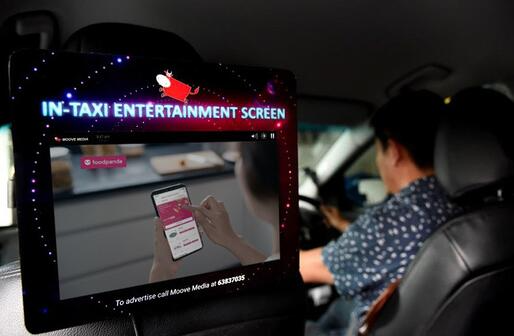 With Moving Walls partnering with a blockchain provider, Aqilliz, Foodpanda Singapore was able to verify the promised spots and impressions in near-real-time