In the world of advertising, Digital Out-of-Home (DOOH) is emerging as the gold standard in an Omnichannel dominion – alongside Digital and Social ads.
The study of customer behaviour helps drive DOOH effectively as time spent outside homes plays a major role in how consumers make decisions and what those decisions are influenced by.
Along with that comes the need to optimize ad-campaigns to capitalize on that behaviour, meaning just one thing – real world intelligence and data become imperative inputs in devising campaign strategy.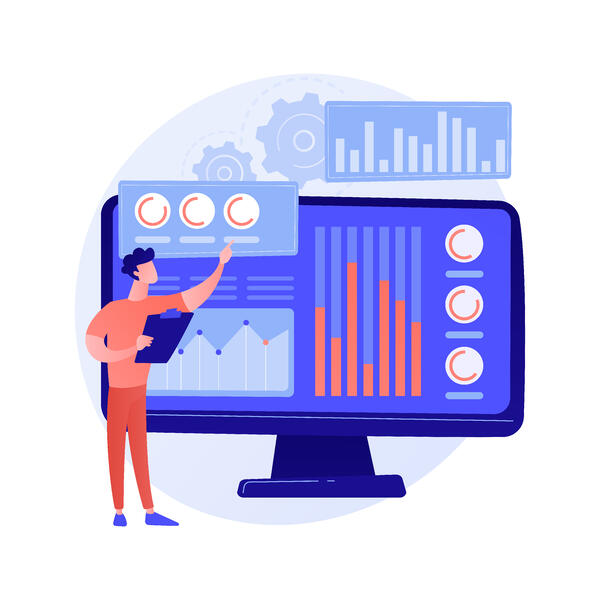 The Mounting Value of DOOH
The Economist said, about Out-of-Home advertising, "Despite being one of the world's oldest forms of marketing, is embracing digital technologies."
The advancements are pretty evident with impression-based campaigns taking advertisers away from a hit-and-hope model to a precision-driven model led by data.
Another advancement is targeting – like digital, it is becoming more and more clear that targeting outdoors is possible when supported by data from mobile apps, GPS, cell-tower data and other data-sources.
Essentially, it is becoming easier to find out where your target audience is in relation to a screen where your ad is playing, which also means that attribution is getting simpler.
This is where a bit of creativity helps – campaign specific landing pages and URLs are fine, but if you want to measure store walk-ins or other forms of conversion, then an attractive ad on a large screen can be a real crowd-puller.
Targeting the behaviour, location and timing through multi-channel campaigns (digital + DOOH) can bump your campaign ROI to never-before levels.
Here are some ways to capitalize on that capability:
Real-Time Consumer Targeting
Audience-based Targeting works on demographic behaviours and traits like gender, age, income, purchase behaviour and consumption habits – all of this is possible through Hyperlocal Geofencing!
Without being intrusive, hyper-local targeting enables your DOOH campaigns to focus on a specific group of audience within a specific proximity of the broadcasting screen.
Based on pre-identified audience dissection or demographic classifications, adverts can be dynamically served when other data sources reveal that your audience is within the Geofence.
Location-Based targeting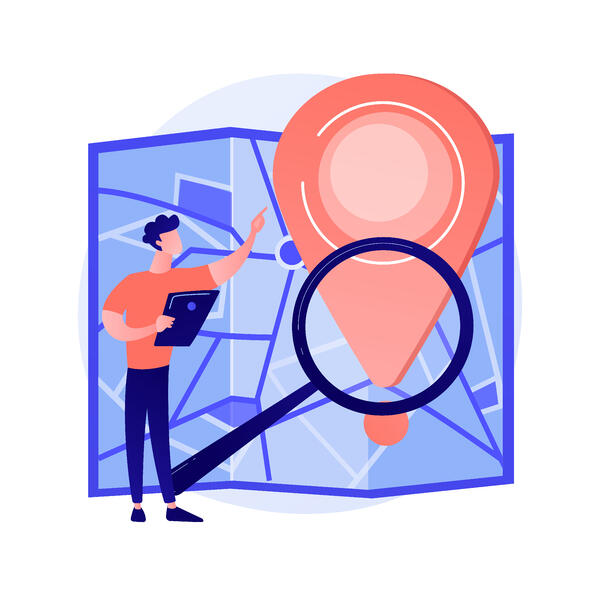 A much more primitive form of outdoor ad-targeting, location-based targeting has been greatly enhanced thanks to multiple-input sources that have clearly defined target audience location and behaviour.
Essentially, target audience locations and behaviours were generally left to matters of experience – e.g. "This mall has a lot of restaurants, so families might have the biggest footfall", however, data might show that more young adults frequent the mall because of one specific restaurant that's super-popular!
Data has taken all the assumptions out of the game and brought it down to clear, hard facts thanks to multi-input source data.
A study by Thinknear states that the volume of location data is doubling every 12 to 18 months.
With the increased adoption of mobile devices, the "near me" searches have skyrocketed by about 130% in 2019 alone.
With the pandemic, and now with things opening up in different parts of the world, that location data is becoming more relevant than ever before as we try and use our ad-expenditure more wisely and derive as much value as possible from it.
Integrated Retargeting
Single channel campaigns are not better than multi-channel campaigns – Fact!
Digital + Digital Out-of-Home campaigns are better multi-channel campaigns than any other pairing (Digital + TV, Digital + Radio or Digital + Print) – Fact!
Now, what if you could take that Digital + DOOH combination and raise the game a bit more?
We can, by introducing 'Retargeting' to it.
There are many ways to achieve this – you can display a mobile ad to someone who goes past your billboard ad, or you could display a billboard ad to someone who came to your website recently.
Essentially, the possibility of reaching out to someone who has already interacted with your brand or product or startup has increased and become more efficient.
Programmatic capabilities built into the DOOH model have allowed startups to reach people who may have abandoned carts or left without buying something on an online store – the possibilities are endless and as long as you target audiences without blurring lines of disclosure, you're likely to see a positive impact on your campaign ROI.
A study by Neilsen, Analytic Partners, and On Device Research states that DOOH, when integrated into a multi-channel campaign, increases reach by as much as 303%.
If that same outdoor channel is added to a mobile campaign, it can have a 4X increase in online activity while on mobile, it can be as high as 46%
When it comes to advertising, creativity isn't all that it's made out to be.
Yes, it makes a lot of sense to make an interesting ad or an ad that is absolutely beautiful or eye-catching or any of the other adjectives that creative directors like to use.
However, if it isn't shown to the right person at the right time, it is a complete waste of time and effort!
With improved audience-targeting, impression-based campaigns and programmatic capabilities, DOOH is ready to make waves, opening up the industry to a whole new brand of buyers – Startups!
Oh… and there's one more side-effect of this tech – DOOH ad campaigns have never been cheaper!