Advances in technology would lead to storing and analysis of tons of data. A combination of new methodologies with a more refined predictive model will provide marketers with never-before insights and personalisation through the course of their customer journey.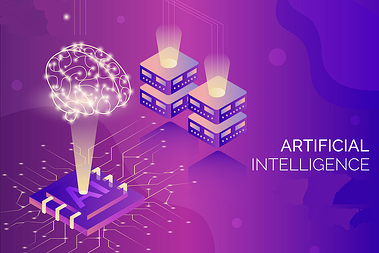 In the past few years, abundant data and excessive information have been created with the evolution of technologies. This massive volume of data had profound insights and are considered the new gold in this era.
With data sourced from multiple devices and access points, Artificial Intelligence (AI), will be integrated, to find patterns to make sense of the massive data sets. Together with machine learning, AI continually improves itself over time as they ingest more data.
What is AI?
AI is more than a robot that can walk and talk or a car that can drive itself like what most people had believed in. There are many ways AI has been used in the advertising industry or any other industry in a more understated way.
AI excels in analysing enormous sets of data at a scale. By learning through these sets of data, AI improves its analysis, predictions, and recommendations over time. The AI-powered system is able to perform tasks that require human intelligence capabilities such as decision making, speech recognition, visual perception, and language translation.
Machine Learning (ML), deep learning, natural language processing, and automation are some subsets of AI that are also constantly gaining momentum in the business and technology sectors.
According to a 2017 McKinsey & Company report¹, large companies have made substantial investments in AI – amounting to an estimation of $18 billion to $27 billion in 2016. External investment for AI, on the other hand, is estimated at $8 billion to $12 billion for the same year. AI has been increasingly applied in fields ranging from retail to healthcare, to education, and across government.
How AI is transforming Out-of-Home (OOH) Advertising?
Based on a new report by Allied Market Research², the global OOH market was valued at $ 3.6 billion in 2016 and is projected to reach $ 8.4 billion by 2023.
With innovation in OOH and advances in Location Intelligence, marketers now have the ability to track audience movement to measure out-of-home effectiveness. Together with the introduction of AI-powered media technology platform that enables Programmatic OOH buying into the mix, Marketers can now measure, reach and influence their moving audience.
Dynamic Billboard
Artificial intelligence can enable more targeted advertising for out-of-home; e.g. weather triggers where related creatives will automatically be served to the billboards. Data collected from sensors set up around billboards further enhanced the customer experience, with more personalisation. Together with AI-processed data, more engaging content can be deployed to the right customer, at the right time.
Take a look at our award-winning campaign:
SHELL's Personalised Billboard [Video]
Improve location data accuracy.
Valuable location data and geographical information are usually derived through proprietary IoT sensors, social, traffic, telco, etc. According to Pitney Bowes report³, 80% of data stored by an organisation nowadays have a location component – a geography context attached to it. But these data will only become valuable when it is processed by an AI-powered platform.
Together with AI-machine learning algorithms, these data will help organisations make more calculated decisions based on location intelligence. This will further enhance the decision-making process and better judgments can be made, which will lead to more personalised and interactive content for a more personalised message for customers.
Going forward
Out-of-home used to be the last medium on every media planner's list since they had no idea if it worked or if people saw their ads on screens. With Artificial Intelligence, their goal is changing. Marketers will start to shift from brand awareness to actually seeing sales from their ads. Digital out-of-home advertising and AI should generate real revenue for retail advertisers. AI helps everything work faster and more efficiently and gives better ROI. You can personalize the content in real-time, and that is the future of digital OOH.