Moving Walls, in collaboration with the International Cricket Council (ICC), used global Digital Out-of-Home (DOOH) screens to amplify the ICC Mens' T20 World Cup 2022. The campaign leveraged dynamic DOOH media to distribute real-time score updates and thrilling highlights from the tournament.
Core objectives
The primary objectives of this campaign were twofold: to grow the awareness of cricket as a global sport among new audiences and to engage the fans with the most recent updates from the tournament.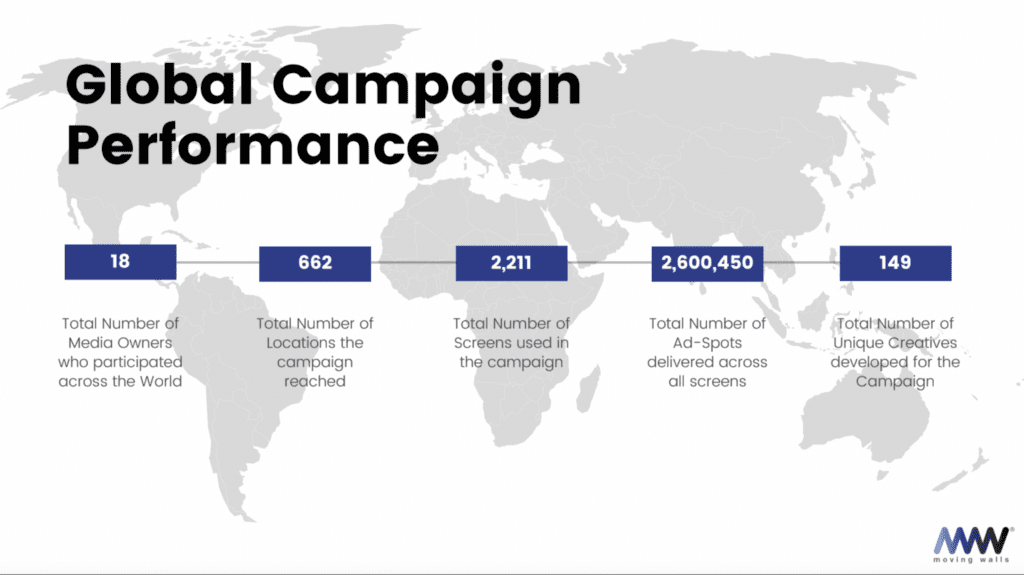 Effective Solution
To achieve these goals, Moving Walls harnessed their globally-connected DOOH Demand Side Platform (DSP) and served near real-time highlights and score updates from the tournament. According to a neuroscience study by QMS, DOOH campaigns with evolving creatives demonstrated a 38% higher impact compared to static creatives by day five of a campaign. By delivering an interactive and engaging experience to passengers at locations with high dwell time, Moving Walls successfully connected with the audience on a deeper level and created a lasting impression.
Remarkable Results
The campaign involved the participation of 18 media owners across the world who collectively deployed the campaign in an impressive 662 locations globally, utilizing 2,211 screens. The extensive reach and engagement efforts yielded outstanding results, with a total of 2,600,450 ad spots delivered across all screens. What's more, the team developed a remarkable 149 unique creatives for the campaign, ensuring a diverse and captivating brand experience for the audience throughout the tournament. These real-time highlights were broadcasted on thousands of digital billboards across the world, driving visibility, creating awareness, and fostering interest in the sport.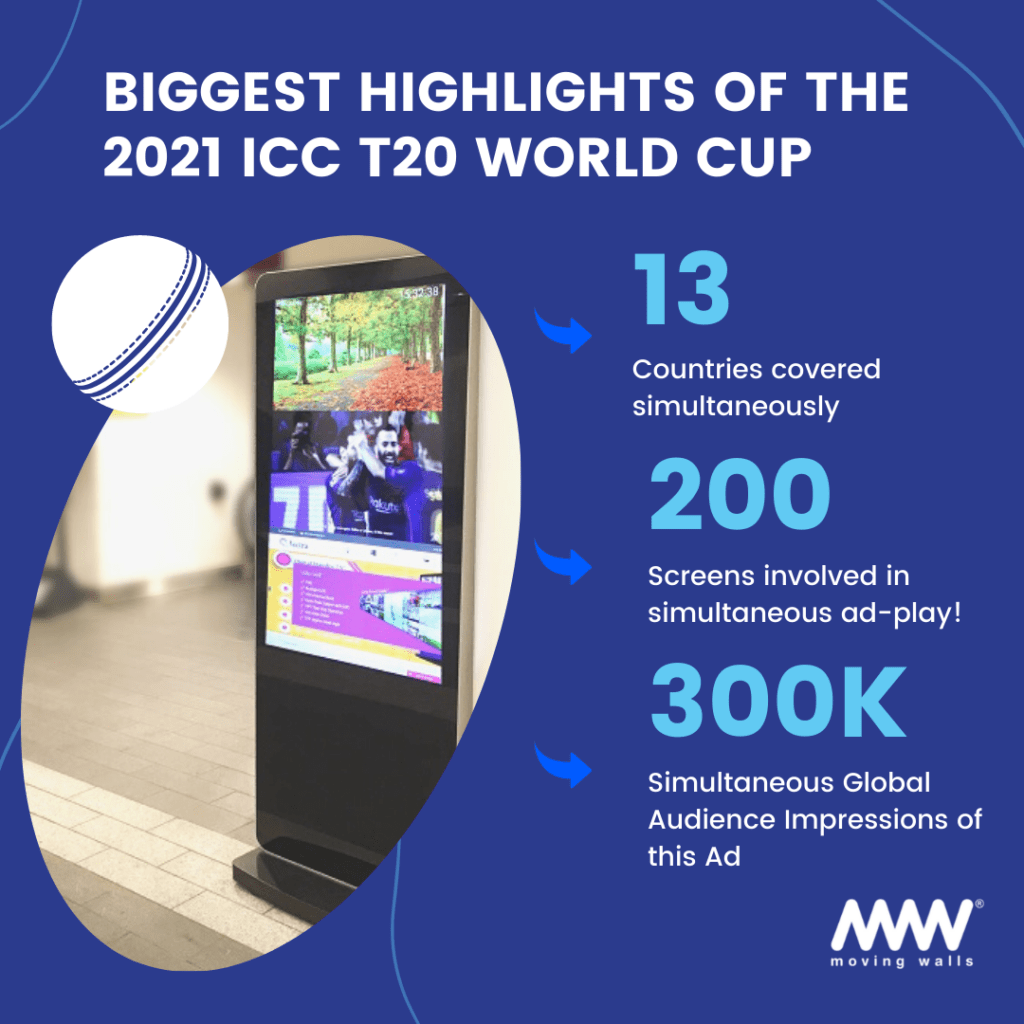 Brand engagement
Throughout the ICC T20 World Cup 2022, Moving Walls offered audiences a comprehensive view of all the action through a wide range of visuals and captivating video content. These real-time highlights were prominently displayed on digital billboards worldwide, providing an immersive and vivid look inside the tournament. This not only satisfied the cravings of cricket enthusiasts but also presented a unique opportunity for brands to associate themselves with the event by sponsoring the score updates and highlights either in local markets or across all markets. Furthermore, brands had the flexibility to choose relevant DOOH venue types, including iconic locations, shopping centers, and expatriate-targeted packages, thereby maximizing their brand exposure and engagement opportunities.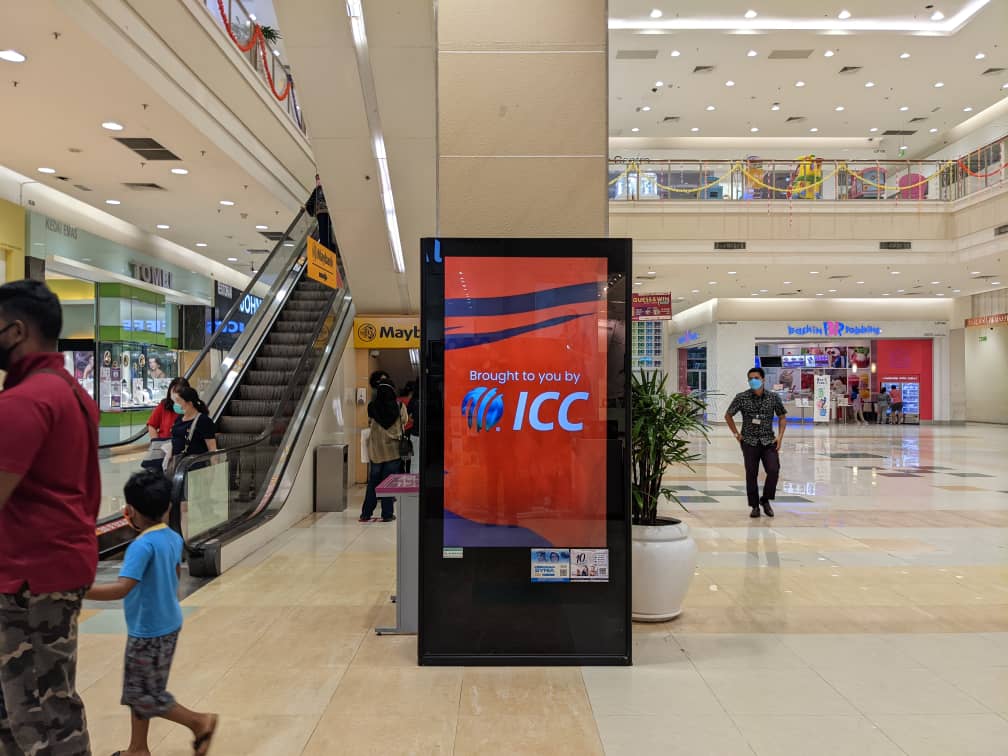 Bridge the gap between ad and entertainment
This campaign showcased the ability of DOOH screens to be more than just an advertising content option. By leveraging real-time updates and captivating sports highlights, the event was able to be present in the public sphere and at locations far away from the actual event.