Top Trends That Will Rebuild OOH in 2021Brand Agility and Flexibility Programmatic DOOH is Finally Happening The Rise Of "Outernet" Media Leveraging OOH + Mobile Data Is an Art, Not Just an Algorithm
Who would have thought that 2020 will greatly disrupt the way we interact with the world. When lockdowns are implemented across the globe, traffics outside the home dried up almost instantaneously. As physical events went virtual, and major marketing budgets were cut, outdoor advertising shutdown completely.
However, OOH remains the most relevant channel to prime and reach moving audiences. GroupM has forecasted a growth of 12.3% for global advertising in 2021. And according to WARC latest report, OOH will be the second-fastest growing medium in 2021, with ad spend rising by more than 20%.
Source: WARC Global Advertising Trends: State of The Industry 2020/21
As we continue to embrace this "new normal" into 2021 with uncertainty, here are some OOH trends you need in order to rebuild the industry.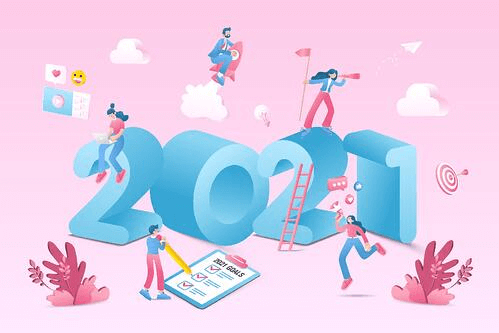 Top Trends That You Need to Rebuild OOH in 2021
1. Brands' Agility and Flexibility
The pandemic will continue to move into an uncertain future, marketers have to come up with more alternative ways that are more agile and can easily adapt to an unpredictable environment. Digital capabilities will particularly find favour with advertising efforts that are agile and flexible because the integrated ecosystem will enhance personalisation and localisation of DOOH.
When people movements are restricted, we saw immediate shifts in consumer habits that would normally take years to change. Marketers need to be agile enough to swift and overhaul their advertising strategies as consumers habits change.
In 2021 we anticipated brands to bounce back if they constantly move their ad budgets to different channels as they monitor new consumer's movement closely and adapting to new habitual change in media consumption. We will see more investment going towards more addressable medium and the digitalisation of traditional channels such as connected TV and DOOH will see a revival when we step into 2021.
2. Programmatic DOOH is Finally Happening
The pandemic has made OOH more relevant than ever. Serving as a stimulus, COVID19 had accelerated the adoption of OOH transformation and digitalisation. It now has the ability to quickly activate campaigns with a shorter turnaround time, the flexibility to pause and restart as situations changes, and the capability to serve dynamic content in real-time. This had transformed OOH into an essential medium, where speed and flexibility served the needs of advertisers during the pandemic.
Programmatic DOOH had come a long way, evolving through the years with technological transformations and advancements. We are seeing growing numbers of SSPs + DSPs partnerships which resulted in more inventory in the media buying platforms. There is also an increasing demand for location data to aid targeting in times of uncertainty when movements of consumers are constantly shifting.
This came at the right time to benefit advertisers' new need for more flexibility, speed, efficiency and dynamic creative brought on by the pandemic.
As the unusual year comes to an end, we at Moving Walls, saw an increase of 243% in Programmatic DOOH campaigns compared to 2019.
3. The Rise of "Outernet" Media
When we are spending less time outside, we will become more conscious of the experience we spend outdoor. The prolonged lockdowns have resulted in some digital fatigue as we are spending more time on our devices.
Accordingly to an OAAA recent report:
68% feel they spend too much time on screens and are tuning out online ads.
69% have an increased appreciation for their outdoor surroundings.
45% are noticing billboards and other OOH media more now than before the pandemic began.
This give rise to non-traditional media that are beginning to pop-up in the form of kiosks, elevators, rideshare vehicles, transit hubs, shopping malls, and other venues – almost any physical space can now be transformed into an OOH ad these days. Thanks to enhanced AI technology and the improvement in real-time data measurement, outdoor audiences are becoming much more addressable offline than they were before, using these new media.
Outernet media will become the biggest driver of online engagement in 2021, as it primes audiences while they are offline on a physical world and digital media will activate them when online.
4. Leveraging OOH + Mobile
Planning OOH campaigns is much easier today – automated buying platforms, integration of audience data, and the growth of digital Out of Home (DOOH) have made the planning and buying process much simpler and faster than before.
Together with Programmatic Out-of-Home, media planners and buyers can now run numerous campaigns with detailed targeting and dynamic creative options which can be optimized to more Hyperlocal targeting.
As markets slowly re-opens, majority of us are dying to get out and go about our daily business. However, consciously or unconsciously, some of us are still spending more time working at home or in environments considered safe – closer to home. Working From Home is becoming the "new normal" for many businesses and industries.
This shift in consumer movements will have a huge impact on many businesses, and marketers will need to adjust and adapt quickly, if they still want to reach this group of people hyper-locally – OOH + Mobile makes it easier.
Hyperlocal Targeting is Easier than Ever!
5. Data is an Art, Not Just an Algorithm
Unlocking the capabilities of location data is one of the key tool in creating a competitive advantage of building a highly customer-centric OOH experience. As we move closer to near real-time data measurement, actionable insights into consumer behaviour and improved customer experience with targeted personalisation will be the key differentiator for your outdoor campaigns.
When the pandemic hit and lockdowns implemented, OOH traffics plunge almost overnight. In desperate time, Brands are now focusing on short-term promotional advertising to generate revenue and are in need of more timely update of data about the movement of their targeted audiences within a market.
Stepping into 2021, OOH will move towards a more granular measurement model with more timely data updates. These changes will allow Out of Home to be measured more similarly to other media and will also support the continue adoption of programmatic OOH.
Going Forward
In the past decade, the OOH industry has been focusing on driving efficiency, but with this unusual year, more marketers are moving forwards to invest largely in building resilience. Despite the initial setbacks faced last year, digital OOH advertising is making a steady comeback.
Adoption of data and technologies to help improve the planning and measurement of campaigns on both supply and demand sides of businesses is the bare minimum for any OOH firm or client to be more agile during these uncertain times. Beyond this, it is also the right time to experiment with more flexible and short-term execution models like programmatic or real-time buys for DOOH and dynamic creative switching as well.
Moving Walls is an Advertising Technology Provider with a particular focus on Location-Based Media. Our US-patented location media viewership technology powers planning, buying, and measurement tools for more than 100,000 media sites globally.
Rebuild OOH Smarter and More Efficiently.
Ask Us How.